I've finally finished redesigning my website!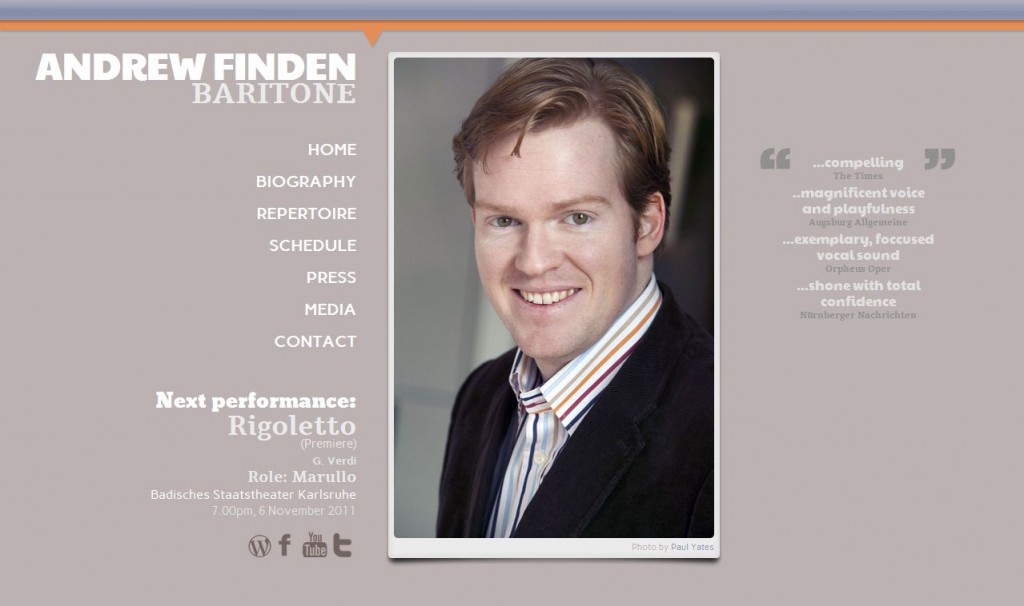 One of the really neat things is that I'm using my profile at OperAgent.com to feed the data. This means whenever I update my profile there (which  is really easy!) my site automatically updates (Big thanks to James Angus and Stephen Gadd for their help with code stuff). I'm also using Google Calendar to run the schedule part.
Let me know what you think..