Last week I made my role debut as Graf Oscar in our new production of Offenbach's operette Ritter Blaubart, a considerably more frivolous version of the wife-murdering Duke Bluebeard.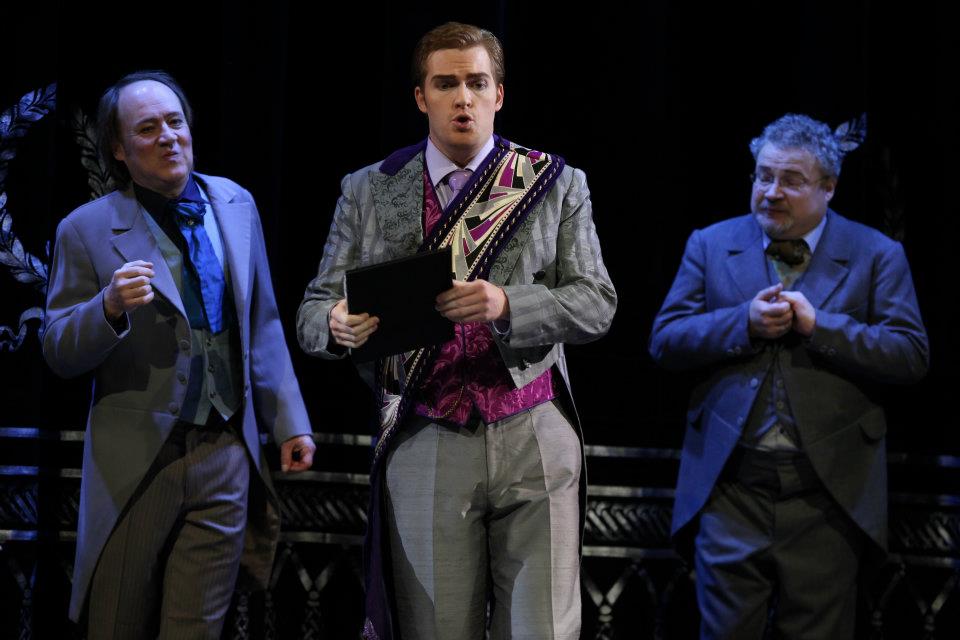 Andrew Finden gibt seinem Gesang als Graf Oscar bei aller Kraft auch einigen Schmelz.

- Isabel Steppler, BNN 22.12.11
That translates (roughly – and native speakers, please feel free to correct me!) as:
Andrew Finden gives his singing as Count Oscar along with all energy also some melodiousness.

( or: melting tone even when singing at full strength.
H/T @SingingScholar)
Not bad at all.